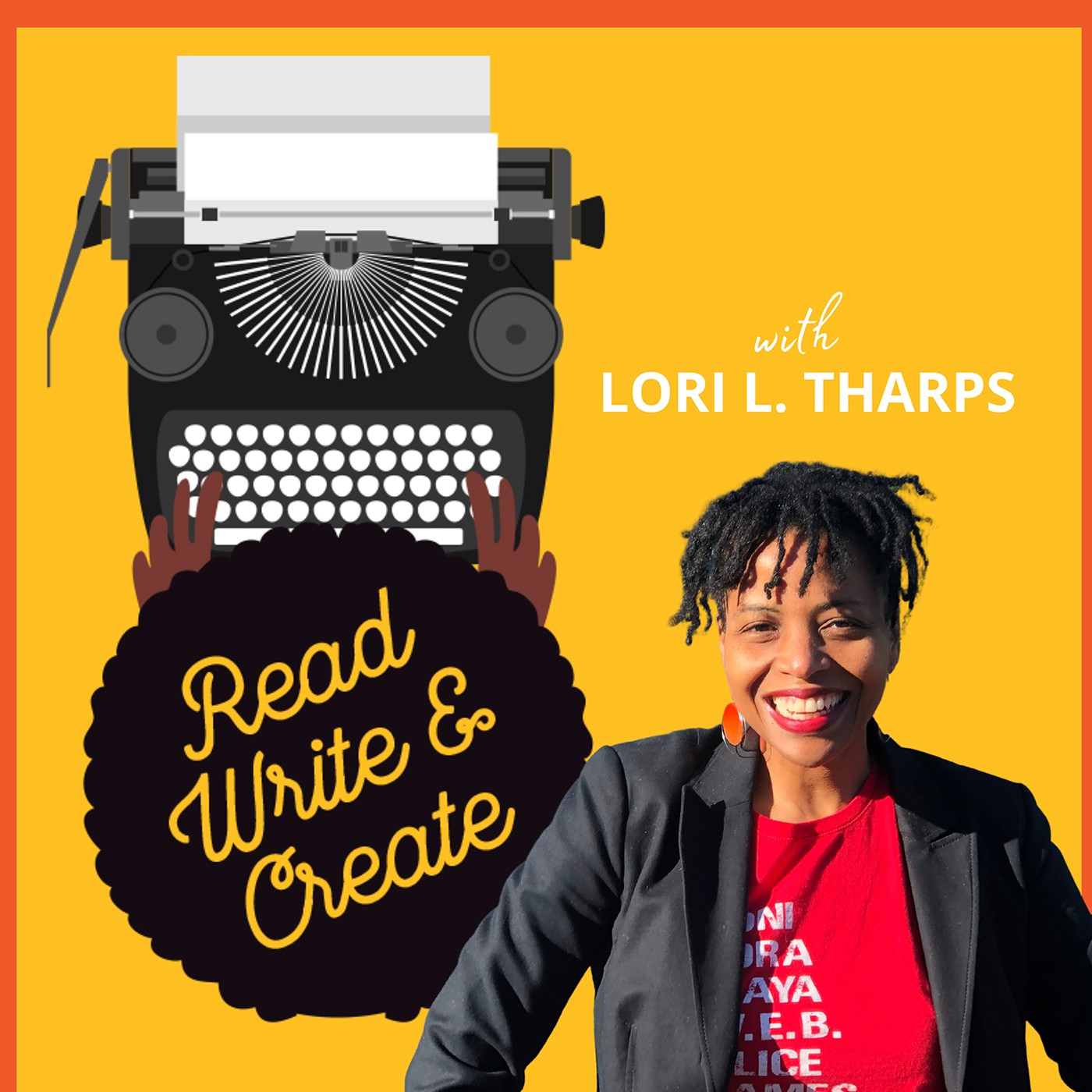 Tune in to the award-winning, Read, Write, and Create podcast to hear bite-sized pep-talks for BIPOC writers at every stage of the writing game. Author, educator, and creative writing coach, Lori L. Tharps (award-winning author of "Hair Story," "Kinky Gazpacho," and "Substitute Me") knows how hard it is to stay motivated and inspired to write - whether you're working on that debut novel, a gut-wrenching memoir, or an essay about your trip around the world. Writing can be your passion, but that doesn't mean it's easy. On the show, Lori helps writers of color tap into their divine right to write. She shares mindset tips, creativity & writing prompts, and true stories about our literary foremothers and forefathers - Toni Morrison, Lorraine Hansberry, Phillis Wheatley e.t.c. - that will leave you motivated and ready to write. You'll also hear inspiring interviews with best-selling, BIPOC authors who share actionable writing tips and techniques to help improve your craft and better understand the business of writing and the publishing industry. If the idea of having your very own creative writing coach sounds like just what you need to optimize your writing life, then this is the podcast for you. New episodes are released biweekly on Mondays. Subscribe to the show and find more writing resources for BIPOC writers and the readers who love them at ReadWriteandCreate.com.
Episodes
Friday Sep 25, 2020
Friday Sep 25, 2020
Episode 49 of the podcast is our first official lesson in the "Don't Be Racist Series." And the first  lesson is all about Mindset. In order to be an anti-racist warrior, you have to master your mindset. On the show I share why this is necessary, and how to get it done.
Research shows that the difference between those who succeed with their goals and those who fail, often comes down to mindset. But the good thing is, we control our mindset. So, essentially, we are in control of whether we're going to be successful at something or not. And because I want everyone who listens to this podcast to become confident and successful anti-racism warriors, then we have to make sure we're coming to anti-racist work with the right attitude, energy and purpose. 
For the record, anti-racism work isn't about saving the colored people and it shouldn't be approached out of sense of guilt or ancestral obligation. Listen in as I break down why white people should be embracing anti-racism work and how to get in the right frame of mind for something that may seem scary or intimidating. 
It's a short but useful episode, so listen in and take notes. 
Useful Links + Resources 
I wrote a blog post about the importance of a mindset change for white America as they approach anti-racism work. It should be helpful as you contemplate this work. 
Check out the My American Meltingpot Bookstore on Bookshop.org for anti-racism titles and great multicultural fiction and nonfiction. 
Homework Assignment to Help Master Your Mindset
Watch one documentary about racial injustice. Here are three offerings on Netflix you might want to check out:
13th -This award-winning documentary by Ava DuVernay is about the criminal justice system and its treatment of African Americans.
Immigration Nation - This new docu-series takes a deep look at immigration in the United States today. 
The Two Killings of Sam Cooke - "While Sam Cooke rose to stardom as a soul singer, his outspoken views on civil rights drew attention that may have contributed to his death at age 33."


Thank you for listening!