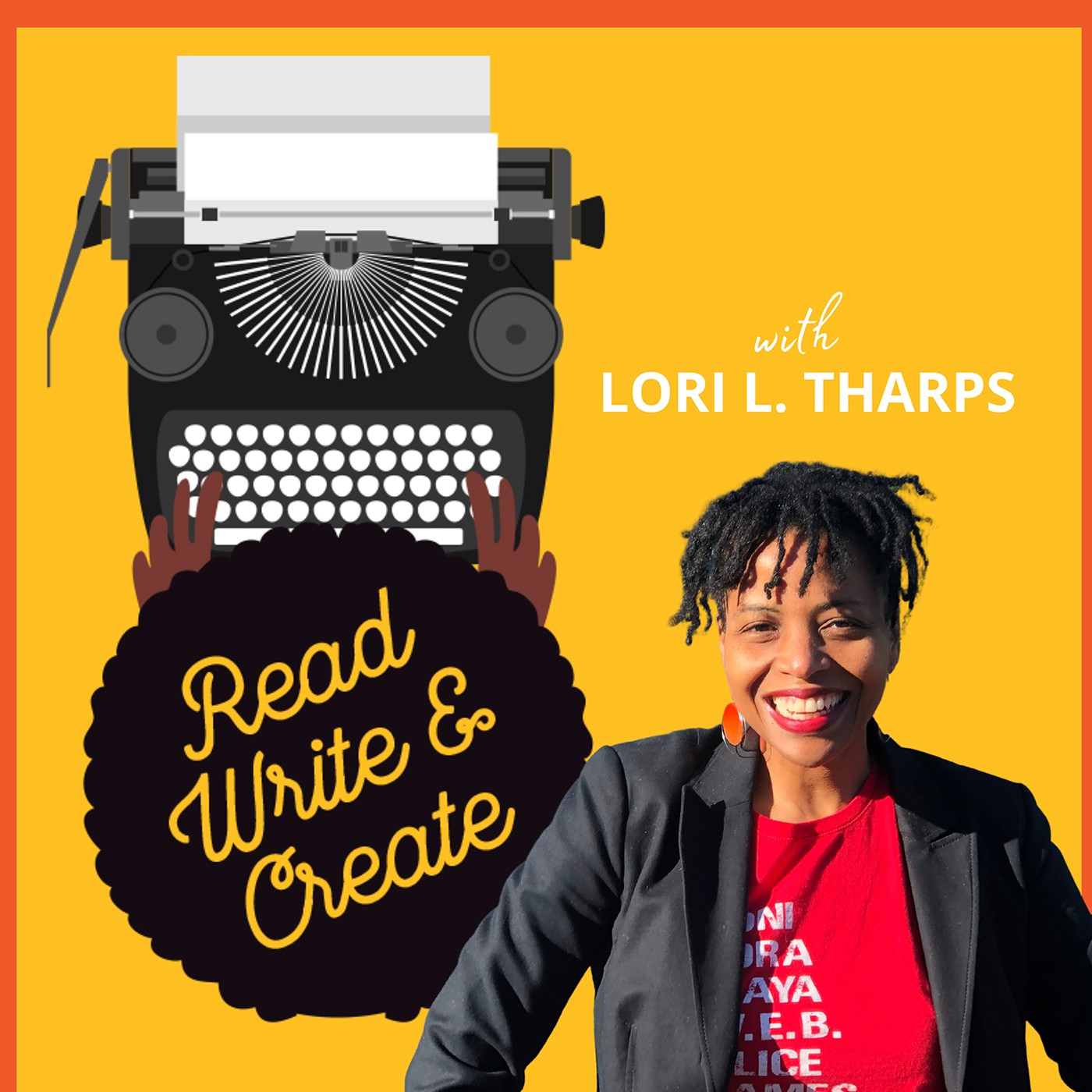 Tune in to Read, Write and Create to hear bite-sized pep-talks for BIPOC writers. Award-winning author, educator, and writing coach, Lori L. Tharps, knows how hard it is to stay motivated and inspired to write - whether you're working on that debut novel, a gut-wrenching memoir, or an essay about your trip around the world. On the show, Lori will be helping you tap into your divine right to write. She will be in your ear with mindset tips, creativity & writing prompts, and true stories about our BIPOC literary foremothers and forefathers that will leave you motivated and eager to write. You'll also hear interviews with best-selling, BIPOC authors who share their secrets to living productive, literary lives. If the idea of having a personal, creative writing coach sounds like just what you need to activate your writing life, then this is the podcast for you.
Episodes
Friday Oct 23, 2020
Friday Oct 23, 2020
Last week on the podcast, we talked about the importance of using your voice to confront racist behavior. On today's episode, we're flipping the script to discuss what NOT to say as an anti-racist warrior. In other words, how to avoid ever having someone say to you, 'You can't say that, that's racist.' Listen in to hear my list of questions, sentences and phrases you should remove from your vocabulary and why…if you want to be a good anti-racist warrior. Note, white people, this episode really is for you. 
Clearly this episode would take hours if I actually covered every single word or phrase that could be considered racist. So, I don't do that. Instead, I'm sharing a short list of common phrases, questions and sentences that people say, that for the most part are considered racist or racially insensitive when uttered by white people. Of course, there is always an exception to the rules I'm sharing – and nuance and context matter too – but if you remove these phrases from your daily chatter, I promise it will aid you on your journey to being a good anti-racist. 
Links and Additional Resources on What Not to Say
The racist history of mispronouncing and renaming people of color.
Teen Vogue explains why 'Black on Black crime' is a racist phrase that falsely pathologizes the Black community.
A hilarious video that demonstrates why you shouldn't ask Asian Americans and Latinos where they are from.
A heartfelt column from the Chicago Tribune that explains why we should make the shift from 'slave' to 'enslaved' when referencing African Americans in antebellum America.
Proof, that hard shell tacos with tomatoes and cheddar are not Mexican food.
You can grab a copy of Anti-Racist Baby for yourself or a friend on the My American Meltingpot online bookstore.
And don't forget to visit My American Meltingpot for more resources and inspiration.