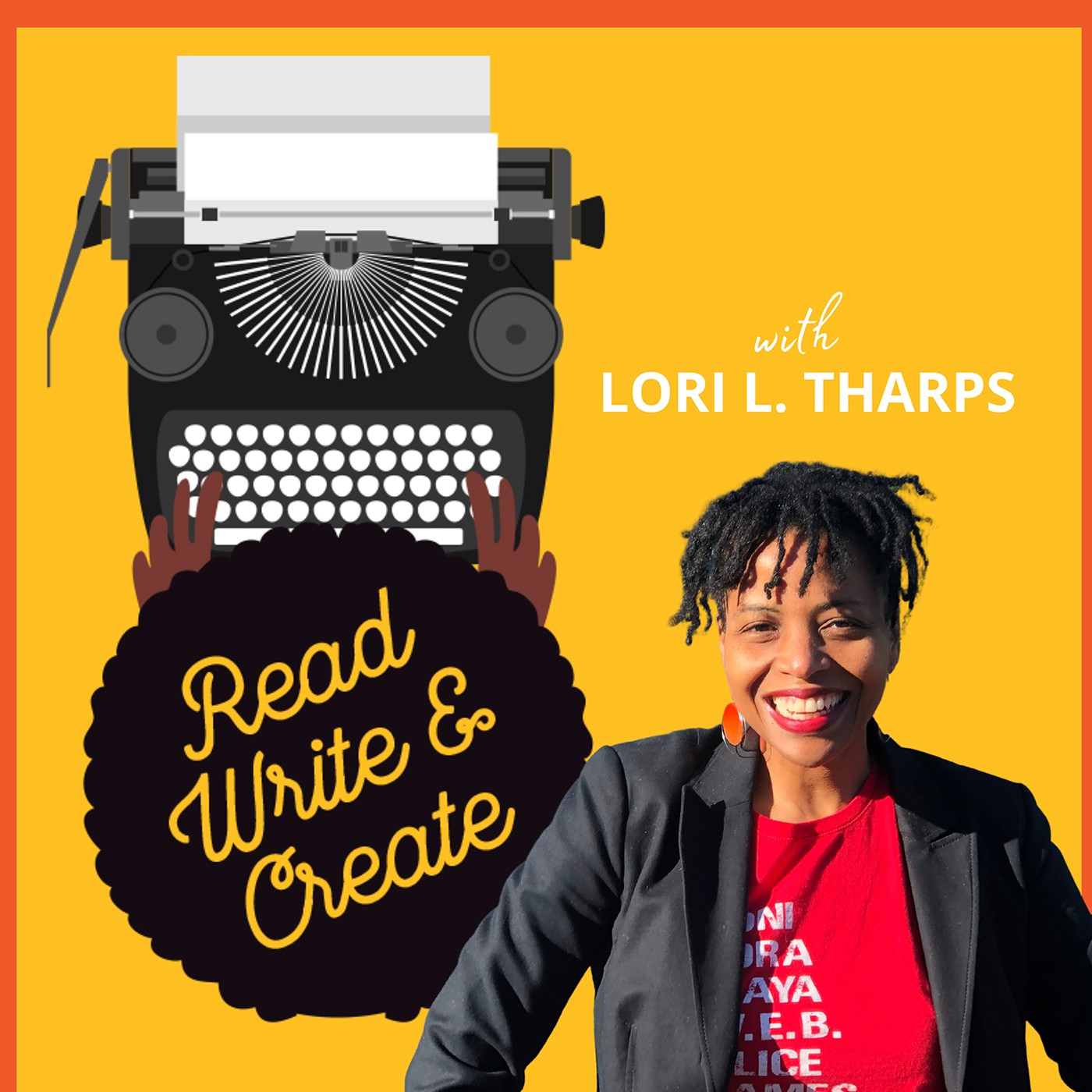 Tune in to Read, Write and Create to hear bite-sized pep-talks for BIPOC writers. Award-winning author, educator, and writing coach, Lori L. Tharps, knows how hard it is to stay motivated and inspired to write - whether you're working on that debut novel, a gut-wrenching memoir, or an essay about your trip around the world. On the show, Lori will be helping you tap into your divine right to write. She will be in your ear with mindset tips, creativity & writing prompts, and true stories about our BIPOC literary foremothers and forefathers that will leave you motivated and eager to write. You'll also hear interviews with best-selling, BIPOC authors who share their secrets to living productive, literary lives. If the idea of having a personal, creative writing coach sounds like just what you need to activate your writing life, then this is the podcast for you.
Episodes
Friday Mar 19, 2021
Friday Mar 19, 2021
On episode 65 of the podcast, I'm joined by children's book author, educator, and activist Joanna Ho. Joanna is the New York Times bestselling author of Eyes that Kiss in the Corners, a beautiful picture book that tells the story of a little Asian girl who learns to love and appreciate the shape of her eyes.   
Joanna holds a BA in psychology from the University of Pennsylvania, and a master's from the Principal Leadership Institute at Berkeley. She has been an English teacher, a dean, the designer of an alternative-to-prison program, and a professional development mastermind. She is currently the vice principal of a high school in the Bay Area.
Joanna Ho Wants to Change the World with her Writing
During our conversation, which felt like a chat with an old friend, Joanna shares how writing for young people is part of her anti-racism activism; why it makes her sad that so many Asian women love her book; how she reacted when her first attempts at writing picture books were rejected; and why she's not interested in leaving her day job to pursue writing full time, despite the fact that she has three other books already in the works!
Joanna Ho is an absolute delight and I hope you enjoy the show!
A Meltingpot Minute About Multicultural Witches
During the Meltingpot Minute, I take a moment to preview next week's episode and to share my review for the amazing new novel, The Once and Future Witches by Alix E. Harrow. 
Literary Links from the Show
Grab your copy of Eyes that Kiss in the Corners
To keep up with all of the amazing content Joanna puts out in the world, visit her website at JoannaHowrites.com.
While you wait for Joanna's book about YoYo Ma at the border, check out this article from Time magazine about some of his humanitarian work.
Joanna just finished reading Punching the Air by Yusef Salem and Ibi Zoboi. You might want to read it too. You might also like American Street by Ibi Zoboi. I reviewed it a few years ago on the blog. 
If you'd like to take some classes or learn more about writing for children, do what Joanna did and check out the Society of Children's Book Writers and Illustrators (SCBWI).
Buy yourself some beautiful pajamas or a lovely nightgown, so you can read in bed in style...like me. Visit the Printfresh online store and use the promocode LORILTHARPS for 15% off your order. By the way, they also have beautiful writing journals as well.
*********************************
How to Support the Show
1. Subscribe or Follow the show on your favorite podcast platform.
2. Leave a rating and review on Apple Podcasts
3. Do your online book shopping on the My American Meltingpot Bookstore
4. Make a donation via paypal on the My American Meltingpot Website.
Thank you!