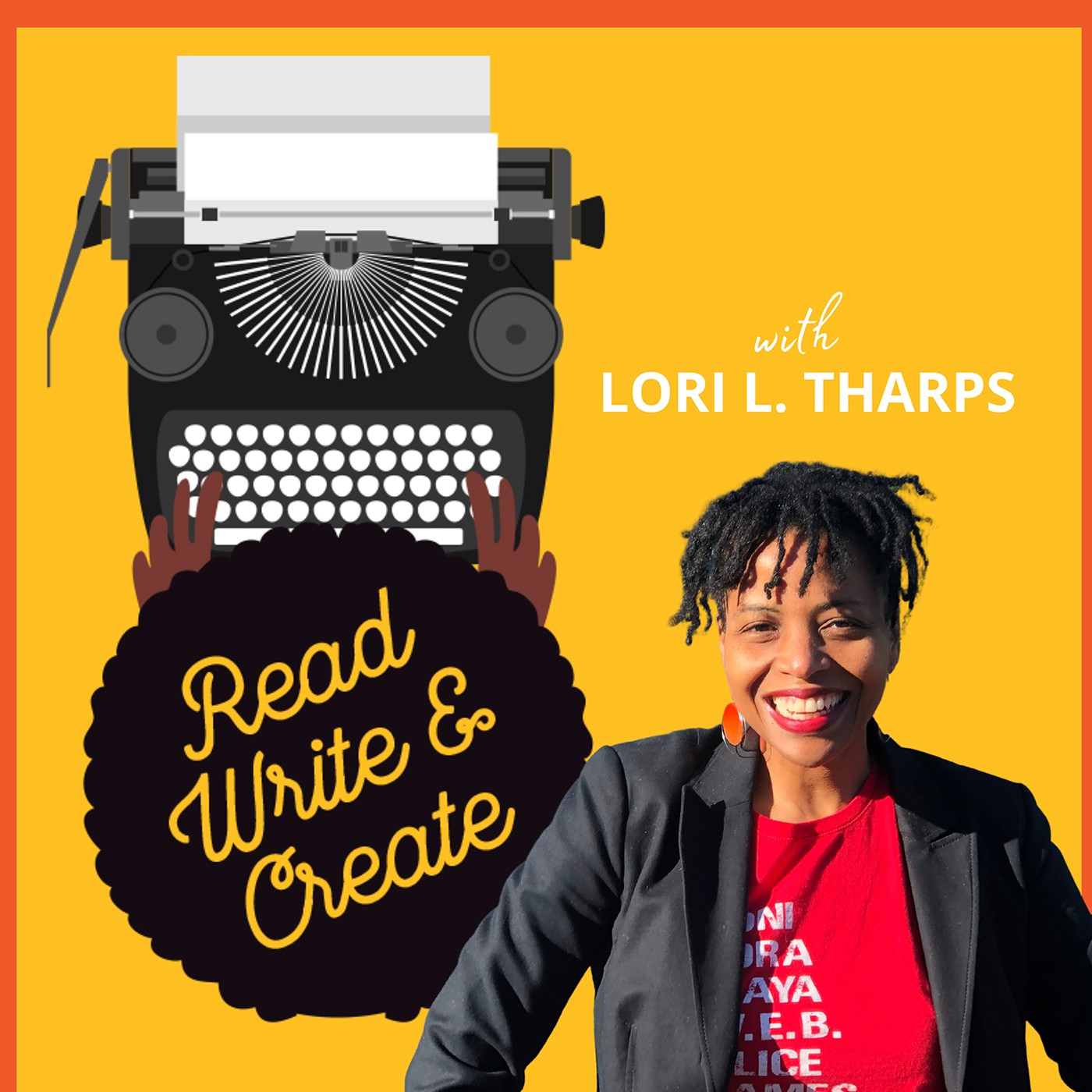 Tune in to Read, Write and Create to hear bite-sized pep-talks for BIPOC writers. Award-winning author, educator, and writing coach, Lori L. Tharps, knows how hard it is to stay motivated and inspired to write - whether you're working on that debut novel, a gut-wrenching memoir, or an essay about your trip around the world. On the show, Lori will be helping you tap into your divine right to write. She will be in your ear with mindset tips, creativity & writing prompts, and true stories about our BIPOC literary foremothers and forefathers that will leave you motivated and eager to write. You'll also hear interviews with best-selling, BIPOC authors who share their secrets to living productive, literary lives. If the idea of having a personal, creative writing coach sounds like just what you need to activate your writing life, then this is the podcast for you.
Episodes
Friday Mar 05, 2021
Friday Mar 05, 2021
On episode 63 of the podcast, I'm joined by award-winning author, Jennifer Steil, to talk about her brilliant new novel, Exile Music. Exile Music tells the remarkable story of an Austrian Jewish family who has to flee Nazi occupied Vienna during WWII, and then finds themselves living as refugees in La Paz, Bolivia. Jennifer stumbled upon this fascinating and mostly unknown piece of history – European Jewish refugees living in Bolivia – when she was living in La Paz with her diplomat husband, and was inspired to write a novel about it. 
During our conversation, in addition to getting the story behind Exile Music, Jennifer and I talk about her life as a journalist turned creative writer; how a job opportunity in Yemen inspired her first book, a memoir called The Woman Who Fell from the Sky; we talk about the time she was kidnapped while pregnant, and how that harrowing experience inspired her first novel, The Ambassador's Wife; and we talk about the #OwnVoices movement and who has the right to tell whose stories.
Jennifer Steil is an award-winning author, journalist, and teacher who lives in many countries (currently Uzbekistan). Her new novel, Exile Music, released by Viking in May, won the Grand Prize in the international Eyelands 2020 Book Awards, and was chosen by Art in Fiction as one of the best novels about art in 2020, and by Book Authority as one of 16 Best New Music Books to Read in 2021. It has received stunning reviews, including a starred Booklist review, and was chosen by Good Morning America as one of the 25 Novels You'll Want to Read This Summer. 
Her novel, The Ambassador's Wife, published by Doubleday in 2015, won the 2013 William Faulkner-William Wisdom Creative Writing Competition Best Novel award and the 2016 Phillip McMath Post Publication Book Award. The novel, which explores white savior complex, freedom of expression, art, terrorism, and parenthood, was shortlisted for both the Bisexual Book Award and the Lascaux Novel Award, and has received considerable critical acclaim, notably in the Seattle Times, Publishers Weekly, Booklist, and The New York Times Book Review. It has been published in several other languages, including Italian, Bulgarian, Greek, and Polish.
This is a riveting episode that goes way beyond the book and digs deep into the writing life. I hope you enjoy it!
****************
Get #Lit with these Links about Jennifer Steil and More...
To read more about Jennifer Steil and to keep up with her work, visit her online home at Jennifer Steil.com.
To purchase a copy of Exile Music, and/ or any of Jennifer's other books, visit the My American Meltingpot online bookstore.
Check me out on the Printfresh Pajamas blog where I share my thoughts on books by Black authors to read beyond Black history month. Don't forget, if you want to buy a pair of beautiful PJs from Printfresh, use the code LORILTHARPS at check out for 15% off your purchase. Don't forget Printfresh sells stylish journals too.
If you're interested in reading more about the two new memoirs penned by biracial Black women, check out the article in the New York Times. And/or go buy a copy of Surviving the White Gaze and Raceless at the My American Meltingpot Bookshop.
To read more about the #ownvoices movement, check out this article on the OwnVoices movement from Read Brightly
To get a summary of Colson Whitehead's speech that Jennifer referenced during our conversation about cultural appropriation in writing, you can get a good summary of Whitehead's speech here.
**************************************
How to Support the Show
1. Subscribe to the show on your favorite platform.
2. Leave a rating and review on Apple Podcasts
3. Do your online book shopping on the My American Meltingpot Bookstore
4. Leave me a tip via paypal on the My American Meltingpot Website.
Thank you!