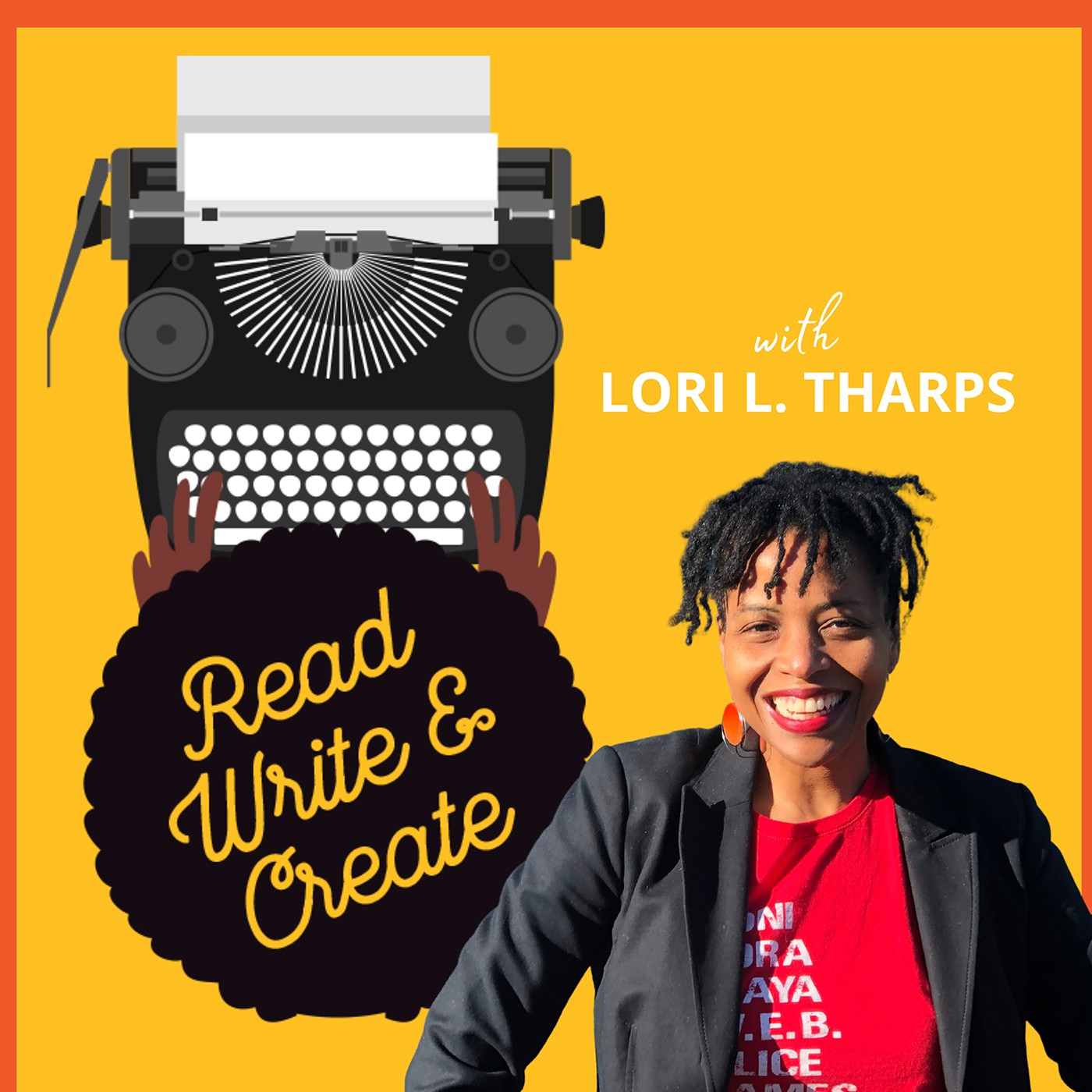 Tune in to Read, Write and Create to hear bite-sized pep-talks for BIPOC writers. Award-winning author, educator, and writing coach, Lori L. Tharps, knows how hard it is to stay motivated and inspired to write - whether you're working on that debut novel, a gut-wrenching memoir, or an essay about your trip around the world. On the show, Lori will be helping you tap into your divine right to write. She will be in your ear with mindset tips, creativity & writing prompts, and true stories about our BIPOC literary foremothers and forefathers that will leave you motivated and eager to write. You'll also hear interviews with best-selling, BIPOC authors who share their secrets to living productive, literary lives. If the idea of having a personal, creative writing coach sounds like just what you need to activate your writing life, then this is the podcast for you.
Episodes
Friday Mar 26, 2021
Friday Mar 26, 2021
On episode 66 of the podcast we're going to talk about witches. Why? Because there is a growing number of women who are practicing witchcraft in the United States.  And because this is America, there is a racial divide in this increasingly popular witching community. Apparently, Black witches and white witches just can't get along. Cries of cultural appropriation, questions of who gets to call themselves a witch, and how witches are portrayed in popular media are all discussions that are happening in the witching world and they are all discussions that require a multiracial perspective. 
They are also discussions that require an understanding and knowledge of the multicultural roots of witchcraft in America.
That is why I'm so excited to have Via Hedera as my guest for today's show. Via is a sculptor, folklore enthusiast, writer and occult practitioner operating a blog dedicated to folkloric witchcraft in the Americas, modern animism and sacred art. Growing up in a multicultural and spiritually diverse community, she dedicates her time to the study of traditional witchcraft practices, ancestor veneration, and all things magical.
Via is also the author of  the just released book, Folkloric American Witchcraft and the Multicultural Experience and she is an expert in the multicultural history of witchcraft and witchlore in the United States. It's a history that includes African, Indigenous and European cultures and it is fascinating. If you never stopped to think how witchcraft, magic and spirituality were part of the fabric of this country, prepare to have your mind blown. During our conversation, Via explains the multicultural roots of American witchlore, how her own multiracial background inspired her to investigate magic, folklore and witchcraft, and who gets to call themselves a witch in America today.
Warning, I think I use the word "fascinating" at least 10 times over the course of this episode and I apologize in advance, but have a listen and you'll see, the whole show really is fascinating.
Literary Links from the Show
What I'm Reading Now: Libertie by Kaitlyn Greenidge
The delicious novel that sparked my interest in the multicultural roots of witchcraft in America: The Once and Future Witches by Alix Harrow 
 Multicultural Witchcraft Resources
To keep up with Via Hedera, or to order one of her statues like the ones pictured in the image above, visit her blog, ViaHedera.com
Grab a copy of Via's book Folkloric American Witchcraft and the Multicultural Experience either on Amazon or on Bookshop.org
Books that Via recommended to further your journey into witchcraft
Jambalaya: The Natural Woman's Book of Personal Charms and Practical Rituals
Working the Roots by Michele E. Lee
Healing with Herbs and Rituals: A Mexican tradition
Black Magic: Religion and the African American Conjuring Tradition 
Mules and Men by Zora Neale Hurston
How to Fight White Supremacy
In light of the recent increase of violence against Asian Americans, I promised to share some books specifically meant to help white people dismantle white supremacy. Here are some options that come highly recommended. If you don't think you need these books yourself, buy one for a friend.
4. An Indigenous People's History of the United States
5. What White People Can Do Next 
MAMP Podcast Episodes to Listen to Help You Fight White Supremacy
Don't Be Racist, Use Your Voice 
Don't Be Racist, Decolonize Your Mind 
Don't Be Racist, Take Action 
Way to Support the Podcast
Please subscribe, rate and review the podcast on Apple Podcasts
Tell your book-loving friends about the podcast 
Do your online book shopping on the MAMP bookstore. You'll find the books of all of our guests, plus a curated collection of multicultural books for adults and children.