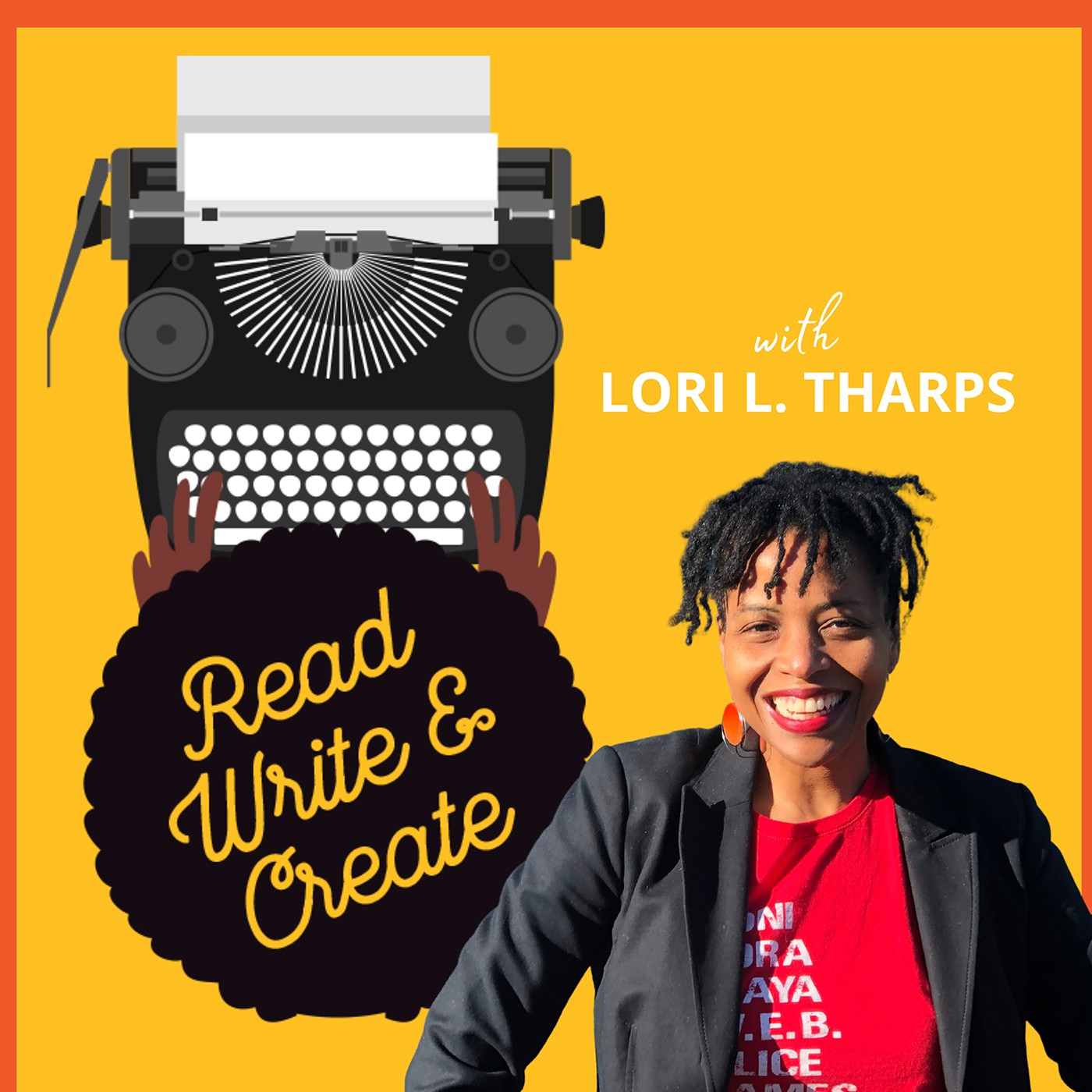 Tune in to Read, Write and Create to hear bite-sized pep-talks for BIPOC writers. Award-winning author, educator, and writing coach, Lori L. Tharps, knows how hard it is to stay motivated and inspired to write - whether you're working on that debut novel, a gut-wrenching memoir, or an essay about your trip around the world. On the show, Lori will be helping you tap into your divine right to write. She will be in your ear with mindset tips, creativity & writing prompts, and true stories about our BIPOC literary foremothers and forefathers that will leave you motivated and eager to write. You'll also hear interviews with best-selling, BIPOC authors who share their secrets to living productive, literary lives. If the idea of having a personal, creative writing coach sounds like just what you need to activate your writing life, then this is the podcast for you.
Episodes
Friday Apr 09, 2021
Friday Apr 09, 2021
On episode 68 of the podcast, author Kaitlyn Greenidge joins me to talk about freedom and Libertie. Kaitlyn's debut novel was the critically acclaimed, We Love You, Charlie Freeman. Her writing has also appeared in Vogue, Glamour, the Wall Street Journal, Elle.com, Buzzfeed, and the Virginia Quarterly Review. She was a contributing editor for LENNY Letter, is currently a contributing writer for The New York Times and recently became the Features Director of Harper's Bazaar magazine. 
I invited Kaitlyn to talk about her stunning new novel, Libertie, which was just released on March 30, 2021.  Libertie is a coming-of-age story that begins in the second half of the 19th century in New York. It is about a free-born Black woman named Libertie Sampson, who is the dark-skinned daughter of a light-skinned mother, who also happens to be a doctor. Libertie's mother raises her daughter expecting her to follow in her footsteps into medicine as well. But after the Civil War is fought and the promises of Reconstruction beckon, Libertie imagines a different future for herself. So, when the opportunity to move to Haiti - where Black people are truly free - comes up, she takes it. 
During our illuminating conversation, where I promise there are no spoilers about the novel, Kaitlyn shares the real story Liberite was inspired by; why she wanted to write Black historical fiction that wasn't about Black exceptionalism; what she thinks freedom is; and why her female characters are so powerful. We also talk about the writing life; Kaitlyn explains why she doesn't believe in writer's block, and why she doesn't think writers should hide from real life. 
This is a wonderfully inspiring episode with a brilliant and down-to-earth author. I hope you love it.
Literary Links from the Show
To learn more about Kaitlyn Greenidge, visit her website.
You can purchase Libertie on bookshop.org or Amazon.
During the episode, Kaitlyn mentioned the book, 100 Essays I Don't Have Time to Write by Sarah Ruhl. You might want to check it out.
Both the Well Read Black Girl Book Club and Roxanne Gay have chosen Libertie as their May book read. Maybe you want to read along with them.
If you loved this episode of the podcast, you might also love my interview with author Lauren Francis Scharma, whose historical novel, Book of the Little Axe, is also about a Black woman in search of true freedom.
How to Support the Podcast
Subscribe, rate and review the show on Apple Podcasts.
Share a link or our logo with your book-loving friends on social media.
If you want to support the podcast financially, please shop for books on the My American Meltingpot online book store. Or you can leave me a tip via Pay Pal on the My American Meltingpot website. Thank you!