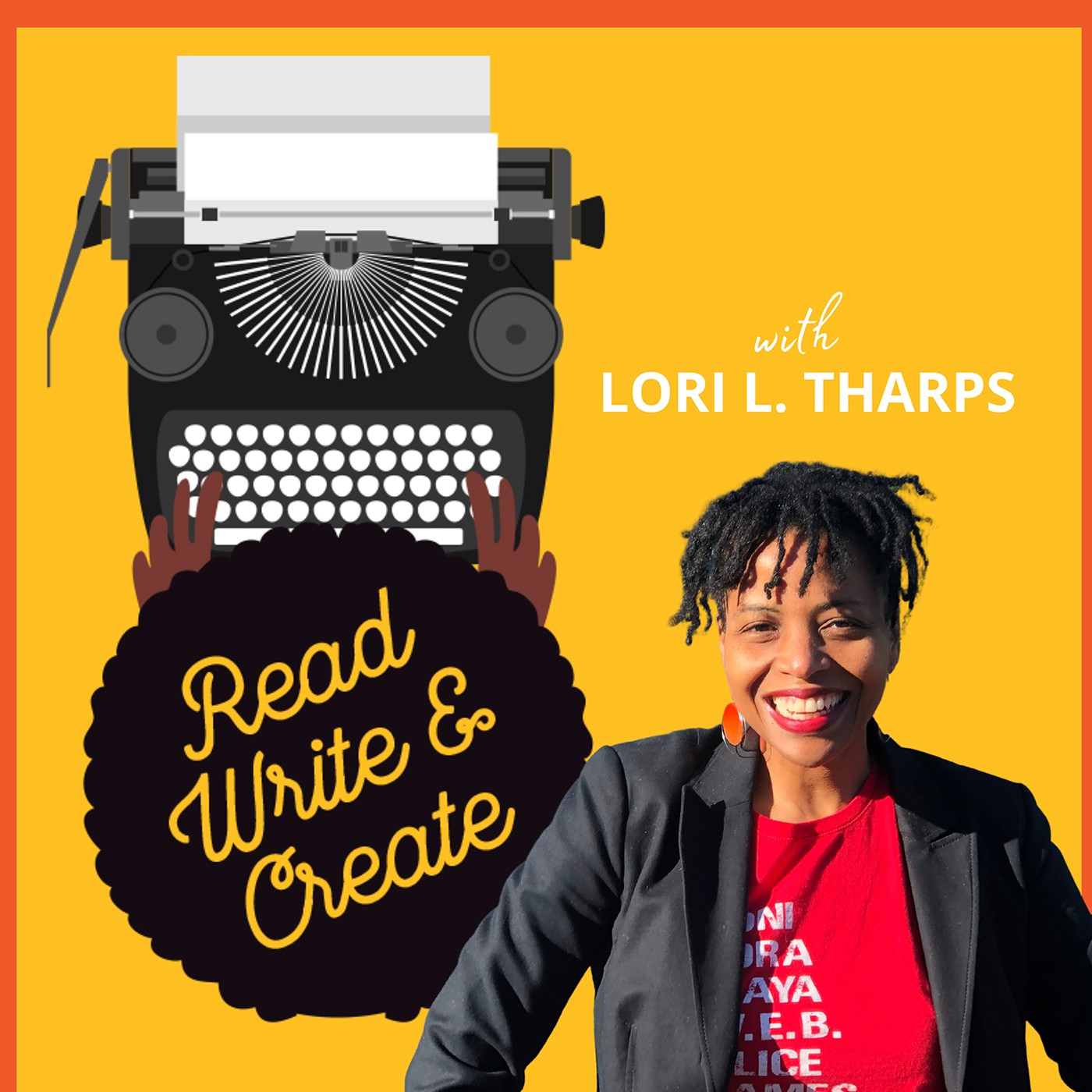 Tune in to the award-winning, Read, Write, and Create podcast to hear bite-sized pep-talks for BIPOC writers at every stage of the writing game. Author, educator, and creative writing coach, Lori L. Tharps (award-winning author of "Hair Story," "Kinky Gazpacho," and "Substitute Me") knows how hard it is to stay motivated and inspired to write - whether you're working on that debut novel, a gut-wrenching memoir, or an essay about your trip around the world. Writing can be your passion, but that doesn't mean it's easy. On the show, Lori helps writers of color tap into their divine right to write. She shares mindset tips, creativity & writing prompts, and true stories about our literary foremothers and forefathers - Toni Morrison, Lorraine Hansberry, Phillis Wheatley e.t.c. - that will leave you motivated and ready to write. You'll also hear inspiring interviews with best-selling, BIPOC authors who share actionable writing tips and techniques to help improve your craft and better understand the business of writing and the publishing industry. If the idea of having your very own creative writing coach sounds like just what you need to optimize your writing life, then this is the podcast for you. New episodes are released biweekly on Mondays. Subscribe to the show and find more writing resources for BIPOC writers and the readers who love them at ReadWriteandCreate.com.
Episodes
Friday Oct 09, 2020
Friday Oct 09, 2020
This is our third episode in the Don't Be Racist Series on the My American Meltingpot podcast. Last week we spoke about taking action. This week, we're going to work on decolonizing our minds. In order to be a true anti-racism warrior, decolonizing and unlearning many of the untruths we've been taught our whole lives is essential. So, today's lesson is all about how and why decolonizing your mind is a must.
This episode is just the beginning of a process because decolonizing your mind is a lifelong pursuit. Opening up to the idea that you need to unlearn and relearn American history is the first step. And then you must keep educating yourself with resources that are not written by the so-called winners of history. During the show, I share seven decolonized truth nuggets that will jump start your decolonized education. 
Resources to Help You Decolonize Your Mind
For teachers and educators, a great article on decolonizing your history classroom with additional resources.
A moving essay by a young Black woman who explains what decolonizing her mind and life looks like. 
A great list of book titles from bookship.org to help decolonize your mind.
A short Ted Talk to watch called: Decolonization is for Everyone.
People of color might want to follow @decolonizingtherapy on IG.
Educators and Parents might want to check out @decolonizeliteracy on IG for resources related to Black and Native experiences.
Thank you for listening. Please stay motivated and don't forget to vote. A vote for Joe Biden is a vote against four more years with an openly racist, dangerous president. 
Thank you for listening and please be sure to check out the show notes on the My American Meltingpot blog, where you can also leave me a comment about how you're enjoying the show and/or what lessons you'd like to learn in the series.