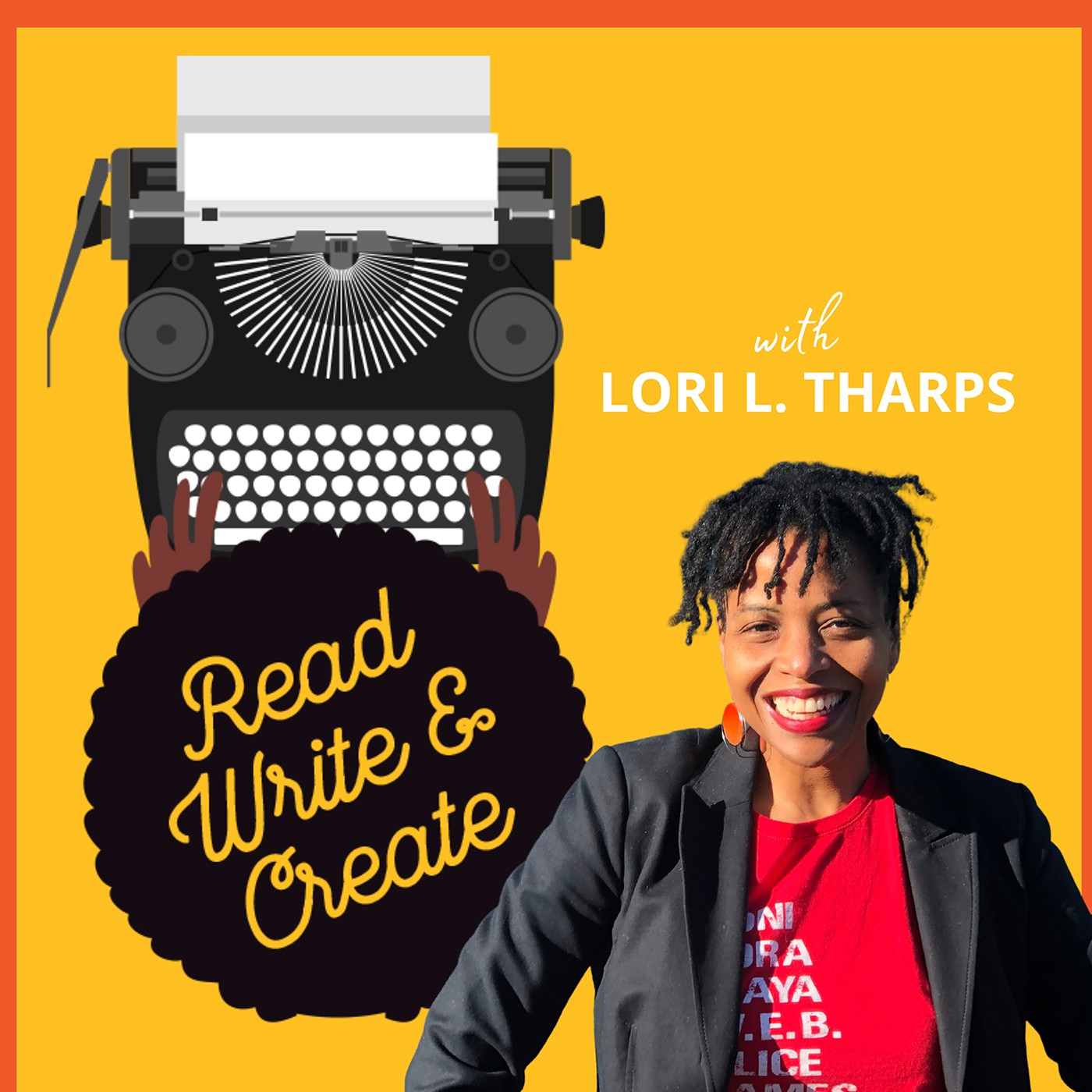 Tune in to Read, Write and Create to hear bite-sized pep-talks for BIPOC writers. Award-winning author, educator, and writing coach, Lori L. Tharps, knows how hard it is to stay motivated and inspired to write - whether you're working on that debut novel, a gut-wrenching memoir, or an essay about your trip around the world. On the show, Lori will be helping you tap into your divine right to write. She will be in your ear with mindset tips, creativity & writing prompts, and true stories about our BIPOC literary foremothers and forefathers that will leave you motivated and eager to write. You'll also hear interviews with best-selling, BIPOC authors who share their secrets to living productive, literary lives. If the idea of having a personal, creative writing coach sounds like just what you need to activate your writing life, then this is the podcast for you.
Episodes
Friday Apr 02, 2021
Friday Apr 02, 2021
On episode 67 we're going back into the Meltingpot archives to listen to an interview with award-winning children's book author and indie publisher, Zetta Elliott.   
Zetta has written over 30 books for children, teens and young adults and is committed to telling stories featuring Black characters in the most unexpected places. From sci-fi, to fantasy, to haunted historical fiction, Zetta has written it all and shows no signs of stopping. She is on a mission to decolonize all of our imaginations when it comes to storytelling for young people.  
During this episode, Zetta shares her inspiring journey to becoming a writer and indie publisher; how the move from her native Canada to the United States helped her find her voice as a Black woman; why she unapologetically centers the lives of Black and brown children in her stories; and why and how she continues to self publish even though many of her books are published by major houses.
Black and Brown Children Want to Play with Dragons Too!
For anyone interested in children's book creation, from the writing to the publishing, I guarantee you will get a lot of truth nuggets and advice in this episode. And everyone will be moved by Zetta's willingness to face racism head on in the publishing industry, and by her determination to get her books into the hands of the children who need them most.
Links to #GetLit with Zetta Elliott
You can learn more about Zetta Elliott and her work on her website. You can also find contact information there if you want to write to Zetta for information about self-publishing.
Before you hit Zetta up for self-publishing advice though, you might want to read one of these thoughtful essays she's already written about the practice.
What's LOVE got to do with it?" Self-publishing as a Black feminist act of radical self-care 
7 Tips for Self-Published Authors
Zetta Elliott on Starting Her Own Imprint & Character Development in Children's Fiction
How to Decolonize Your Imagination
My favorite Zetta Elliott book that was mentioned at the top of the show is:
A Wish After Midnight (The one about time traveling to pre-civil war era Brooklyn.) You also might want to check out her Dragons in a Bag series.
If you're a self-proclaimed history geek, like Zetta Elliott, and are looking for inspiration on social media, follow Zetta or Medivevalpoc on Instagram for visual evidence of Black people in medieval times.
And speaking of history, here's the true story behind that 9th century ring that is the inspiration for Zetta's Afro-Viking story in progress.
I hope you find something in this list that leads you down a colorful rabbit hole of your own imagination!
How to Support the Show
Subscribe, rate and review the show on Apple podcasts
Tell somebody about the show, either online, offline, or both.
Visit the My American Meltingpot Bookshop the next time you're buying books online. You'll find books by all of our guests on the show, as well as a curated collection of fiction and nonfiction for adults and children who love multicultural books. 
Buy yourself some beautiful pajamas from Printfresh.com so you can look beautiful and feel comfortable when you read in bed. Use this link and the code LoriLTharps at checkout and you'll get 15% off anything you order. 
Follow me on IG @LoriLTharps