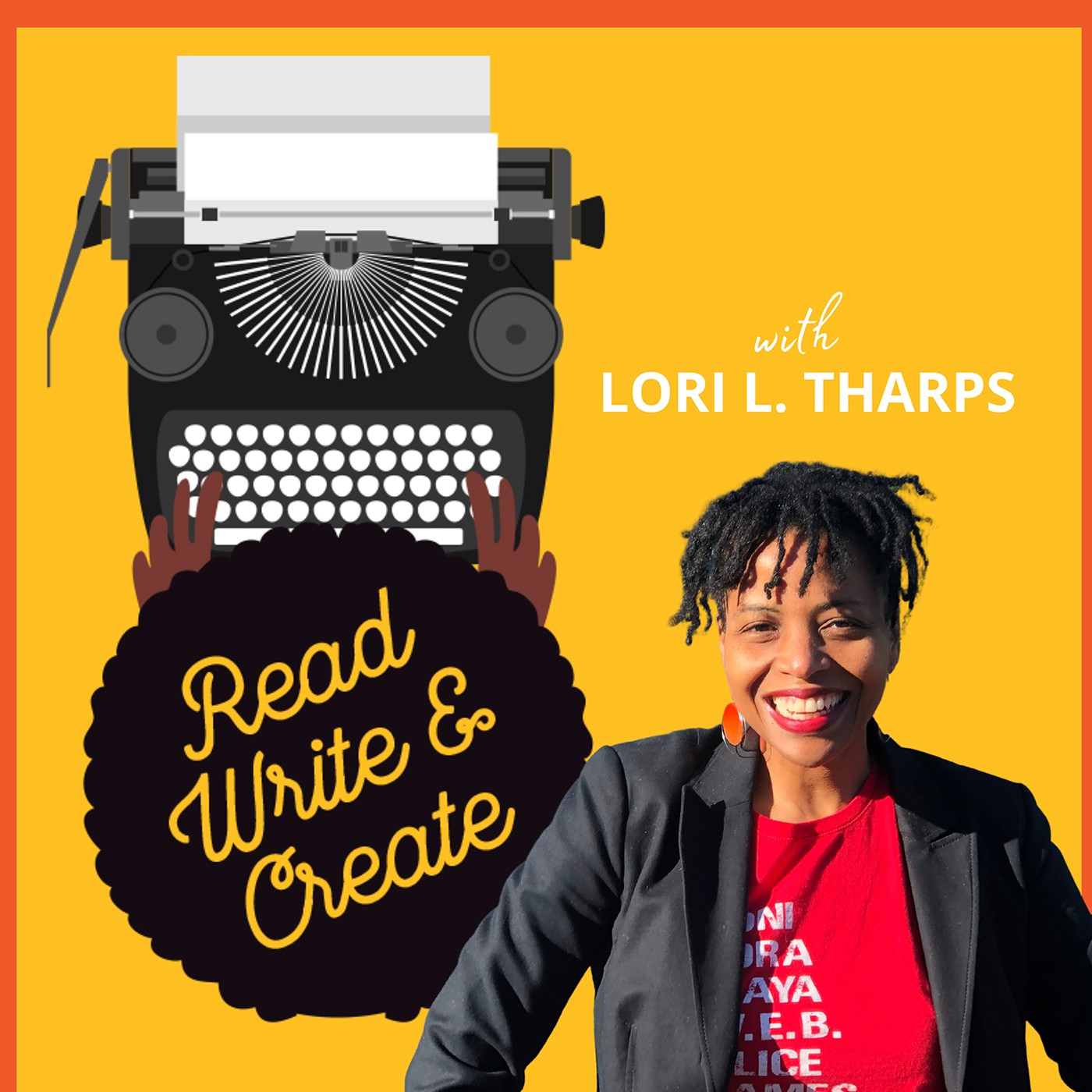 Tune in to Read, Write and Create to hear bite-sized pep-talks for BIPOC writers. Award-winning author, educator, and writing coach, Lori L. Tharps, knows how hard it is to stay motivated and inspired to write - whether you're working on that debut novel, a gut-wrenching memoir, or an essay about your trip around the world. On the show, Lori will be helping you tap into your divine right to write. She will be in your ear with mindset tips, creativity & writing prompts, and true stories about our BIPOC literary foremothers and forefathers that will leave you motivated and eager to write. You'll also hear interviews with best-selling, BIPOC authors who share their secrets to living productive, literary lives. If the idea of having a personal, creative writing coach sounds like just what you need to activate your writing life, then this is the podcast for you.
Episodes
Monday Jan 09, 2023
Monday Jan 09, 2023
This is the very first episode of the Read, Write, and Create podcast! 
Each episode of the show will include a pep-talk for BIPOC creative writers, inspired by the lives of our literary foremothers and forefathers of color. These pep talks will be short, sweet, and to the point, so you can get off the couch and back to your desk, writing the masterpiece you were meant to write. 
On this first episode of the Read, Write and Create podcast, host Lori L. Tharps tackles an issue that vexes almost every writer: "How do I find the time to write?" Tune in to hear how Lori uses the inspiring life and times of poet and author, Phillis Wheatley to answer that critical question. 
If you want to learn more about the life and writings of Phillis Wheatley, a woman whose story deserves a million more podcast episodes, please check out the following books by BIPOC authors:
The Age of Phillis by Honorée Fanonne Jeffers
The Trials of Phillis Wheatley: America's First Black Poet and Her Encounters with the Founding Fathers by Henry Louis Gates, Jr. 
Phillis Wheatley: Complete Writings by Phillis Wheatley
If you're looking for more inspiration, resources and advice for your writing life, check out the Read, Write and Create blog at ReadWriteandCreate.com. Follow Lori L. Tharps on Instagram @LoriLTharps, and/or check out our selection of books on writing at the Read, Write and Create independent online bookstore.
The Read, Write, and Create podcast is a biweekly podcast for BIPOC writers. New episodes are released every other Monday. 
The show is hosted and produced  by author, journalist, and creative writing coach, Lori L. Tharps. 
The show is edited by Brad Linder. 
Our theme music is by Wataboi.