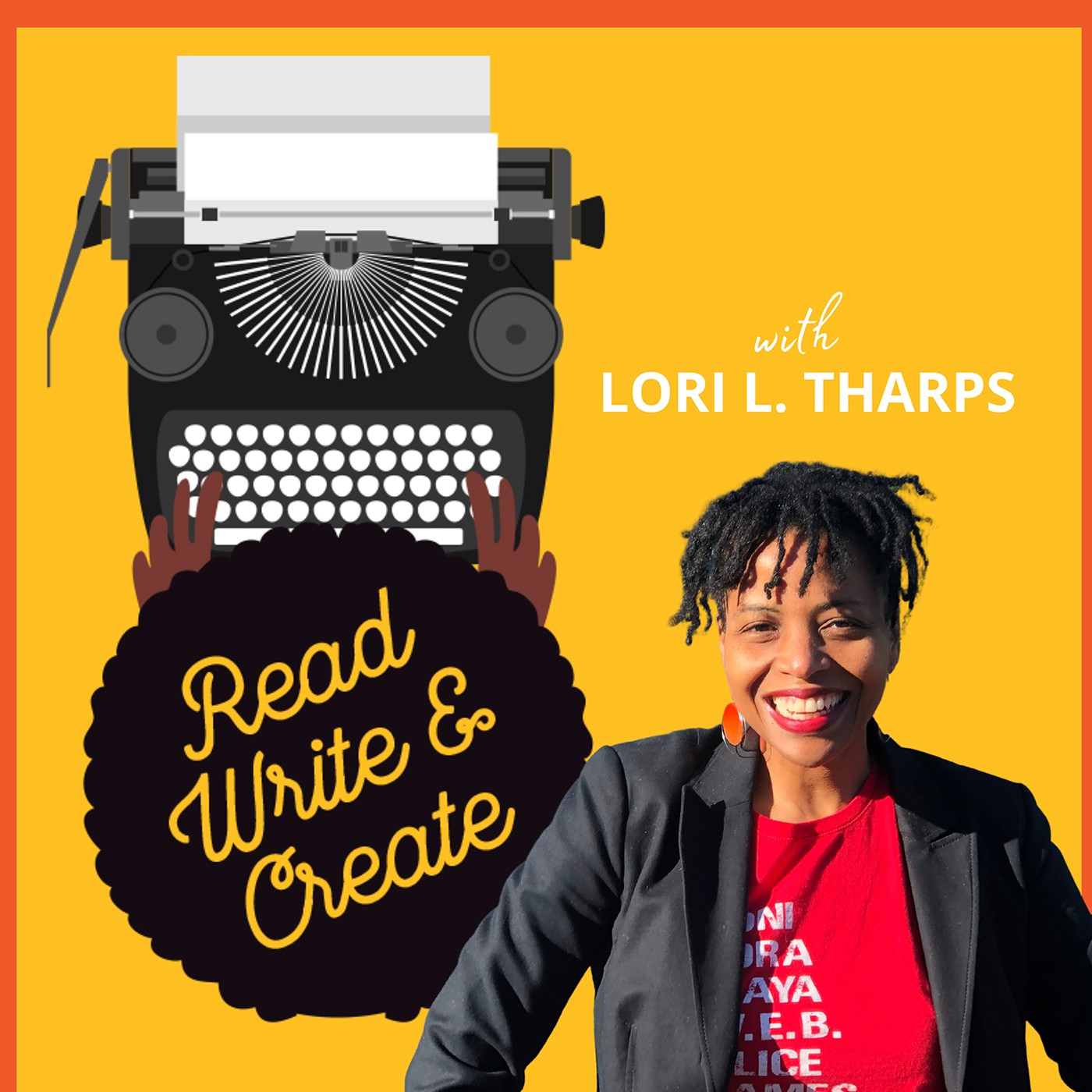 Tune in to the award-winning, Read, Write, and Create podcast to hear bite-sized pep-talks for BIPOC writers at every stage of the writing game. Author, educator, and creative writing coach, Lori L. Tharps (award-winning author of "Hair Story," "Kinky Gazpacho," and "Substitute Me") knows how hard it is to stay motivated and inspired to write - whether you're working on that debut novel, a gut-wrenching memoir, or an essay about your trip around the world. Writing can be your passion, but that doesn't mean it's easy. On the show, Lori helps writers of color tap into their divine right to write. She shares mindset tips, creativity & writing prompts, and true stories about our literary foremothers and forefathers - Toni Morrison, Lorraine Hansberry, Phillis Wheatley e.t.c. - that will leave you motivated and ready to write. You'll also hear inspiring interviews with best-selling, BIPOC authors who share actionable writing tips and techniques to help improve your craft and better understand the business of writing and the publishing industry. If the idea of having your very own creative writing coach sounds like just what you need to optimize your writing life, then this is the podcast for you. New episodes are released biweekly on Mondays. Subscribe to the show and find more writing resources for BIPOC writers and the readers who love them at ReadWriteandCreate.com.
Episodes
Friday Oct 02, 2020
Friday Oct 02, 2020
On episode 50 of the podcast, we're continuing our "Don't Be Racist" series. And the lesson for this episode is all about taking action. Do Take Action to be an anti-racism warrior. Don't sit on the sidelines and wait for someone else to do the work.
Last week we talked about mastering your mindset. Finding your why for doing this work. Hopefully, it is now clear in your mind why you need to become an anti-racism warrior. So, the next step is to take action to bring about the change we want and need in this country.
During the episode, I break down how to get yourself motivated to take action as an anti-racism warrior, and the types of actions you can take, especially if you're just getting started as an activist. I don't want anyone to feel overwhelmed or get burned out too fast, so take my advice to heart. We need our warriors in the game for all four quarters.
Do This: To Be An Anti-Racism Warrior in Action
Here's what you should remember about taking action as an anti-racism warrior:
Start small - Don't overwhelm yourself. But keep in mind that little actions can have big results.

Find your zone of genius to make it easier to get in the game. Use the skills you have in the area where it is most needed.

Find a friend to do the work together. Anti-racism work is more fun with a friend.

 Don't reinvent the wheel, you can just help roll the wheel up the hill. There are hundreds of local and national organizations doing anti-racism work and they need help. Volunteer for one of these organizations instead of trying to think up something new to do.
I would love to hear what kind of action you're taking on your journey to become an anti-racist warrior. Please leave a comment on the show notes page on the My American Meltingpot blog and tell me what you're up to! You'll also find more resources to help you take action.
*This episode is sponsored by a new course on Teachable called, "Finding Your Role in this Moment of Social Change." This course is ideal for anyone who wants to make a change in the world but doesn't know how or where to start. This self-paced, 90-minute course will help you figure out the role you want to play in social movements and how you can make effective, lasting change. If you're looking for more instruction and a deeper understanding of how activists really make change with their work, definitely check out this course - taught by author and and activist Eileen Flanagan. You may remember Eileen from the moving essay she wrote about the connections between racism and climate change on the MAMP blog. She is the real deal and an excellent teacher.