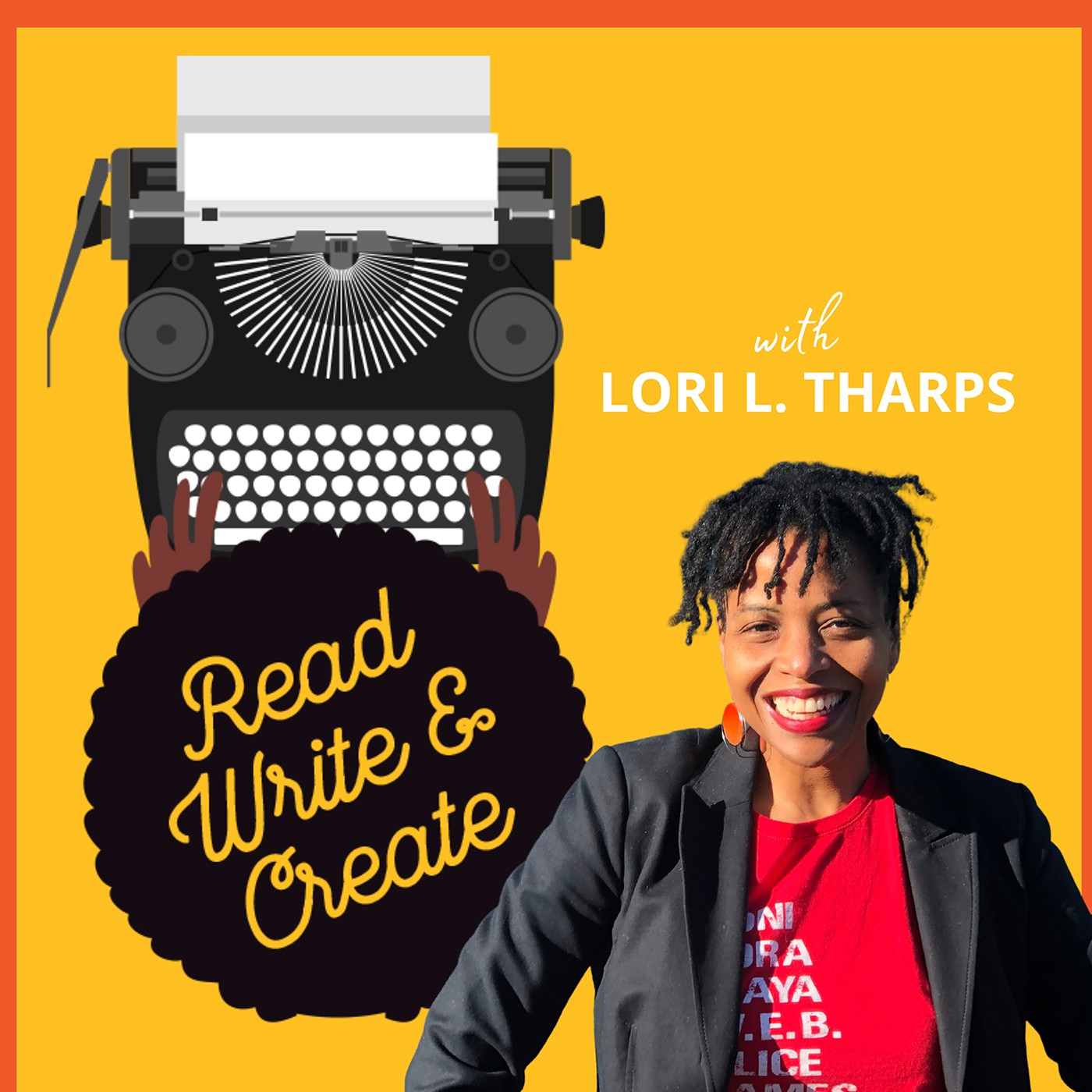 Tune in to the award-winning, Read, Write, and Create podcast to hear bite-sized pep-talks for BIPOC writers at every stage of the writing game. Author, educator, and creative writing coach, Lori L. Tharps (award-winning author of "Hair Story," "Kinky Gazpacho," and "Substitute Me") knows how hard it is to stay motivated and inspired to write - whether you're working on that debut novel, a gut-wrenching memoir, or an essay about your trip around the world. Writing can be your passion, but that doesn't mean it's easy. On the show, Lori helps writers of color tap into their divine right to write. She shares mindset tips, creativity & writing prompts, and true stories about our literary foremothers and forefathers - Toni Morrison, Lorraine Hansberry, Phillis Wheatley e.t.c. - that will leave you motivated and ready to write. You'll also hear inspiring interviews with best-selling, BIPOC authors who share actionable writing tips and techniques to help improve your craft and better understand the business of writing and the publishing industry. If the idea of having your very own creative writing coach sounds like just what you need to optimize your writing life, then this is the podcast for you. New episodes are released biweekly on Mondays. Subscribe to the show and find more writing resources for BIPOC writers and the readers who love them at ReadWriteandCreate.com.
Episodes
Friday Oct 16, 2020
Friday Oct 16, 2020
Did you realize you can live your whole entire life and never say a single racist thing or have a single racist thought, but if you're not using your voice to speak out against racism, then you're not an anti-racist? In fact, some might even say you're an accomplice or at least complicit in the crime of maintaining a racist system. 
On episode 52 of the podcast, the fourth lesson in our Don't Be Racist series, we're going to be talking about using your voice as an anti-racist warrior. So far, we've spoken about mindset and taking action. On this episode, we're going to deep-dive into taking action by using your voice to call out racism when you see it. On the show, I break down how and why anti-racism warriors must do this. 
"The ultimate tragedy is not the oppression and cruelty by the bad people but the silence over that by the good people. -Dr. Martin Luther King, Jr."
Don't Forget
Vote!: There's still time in many states to register, request a mail-in ballot and to participate in early voting. The Republicans would love a close race and we can't let that happen. Joe Biden and Kamala Harris need a decisive win in November. Please vote like your life depended it. Because mine sure does. 
Shop the My American Meltingpot online bookshop: You will find a delightful – and newly updated – collection of books for kids and adults with a multicultural focus. Every purchase you make on the My American Meltingpot online bookshop, supports the production of the podcast and independent bookstores all over the country. 
Read: This list of inspirational quotes from some of our greatest leaders and thinkers about the importance of using your voice in the face of racism, oppression and injustice.